Last weekend, a dangerous little book fell into my hands. I withdrew from the world completely, probably looking a bit like Gollum as I read, huddled in my bedroom feeling every single emotion known to mankind and falling madly in love with the brilliance of one John Green. If you've missed the story that has America – and the rest of the world – weeping and laughing intermittently, let me catch you up: it's called The Fault in Our Stars (TFIOS), it topped the New York Times Bestsellers list and is the most marvelous piece of young adult fiction I've come across in years. Maybe you've read it and disagree, but suffice to say with the film adaptation dominating box offices this past week, John Green and his characters are here to stay.
The story centers around Hazel Grace, Augustus (Gus) Waters and cancer. In a time when just about everybody knows somebody who is battling or has battled the big C, Green's words are pertinent in a way that gets you right in the gut. He manages to humanize cancer without detracting from the pain it inflicts. Of course Hazel Grace and Gus tumble into a dizzying, star-crossed romance abounding in the loveliest metaphors and comedy, but what, you might ask, does all of this have to do with meatless Mondays?
As I slipped into TFIOS obsession, I continuously found myself snickering at Hazel Grace's perspective on life. She seems blunt but I believe she's just being real. And goodness only knows we all need to be more transparent. She comments on scrambled eggs, for example, saying: "How did scrambled eggs get stuck with breakfast exclusivity? You can put bacon on a sandwich without anyone freaking out. But the moment your sandwich has an egg, boom, it's a breakfast sandwich." I decided that I would deliver an egg themed meatless Monday menu in honor of Hazel and in honor of seeing the greater potential in things like eggs, cancer, and people. 
Have you read TFIOS? Are you addicted? Did you hate it? Have you read Green's other books? Comment your thoughts below!
And in closing, some John Green lines that will get your heart racing:
"I liked Augustus Waters. I really, really, really liked him. I liked the way his story ended with someone else. I liked his voice. I liked that he took existentially fraught free throws. I liked that he was a tenured professor in the Department of Slightly Crooked Smiles with a dual appointment in the Department of Having a Voice That Made My Skin Feel More Like Skin."
How's that for a hook?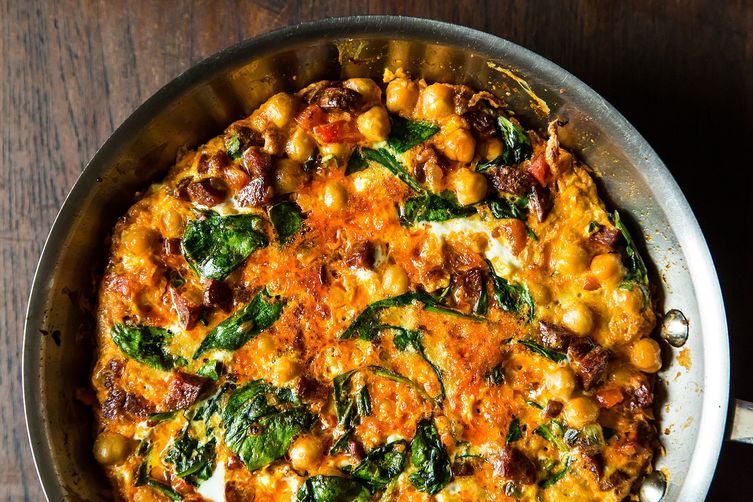 Chickpea, spinach and chorizo fritatta for breakfast. (Media and recipe from Food52.com) 
Eggs nested in sauteed chard & mushrooms for lunch (media & recipe from simplyrecipes.com)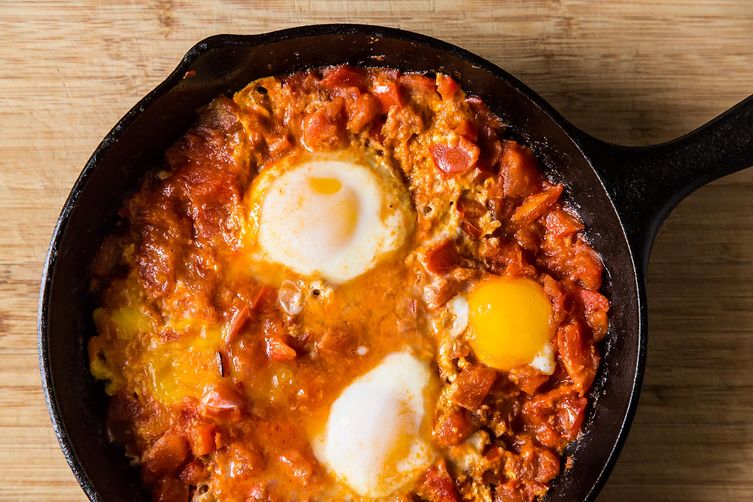 Tomato-y, yogurty-y shakshuka for dinner. How's that for exotic? (Media & recipe from Food52.com)